Paula M. Aarons M.Ed., MFA, has been a dancer, choreographer and movement specialist for 25 years. Beginning her professional training in high school at North Carolina School for the Arts, she quickly went on to become a soloist for Nikolais Dance Theatre, with whom she toured the world. Nikolais' work had a profound affect on her as it deepened her ability to trust improvisational moments and recognize the importance of physical specficity. Paula's undergraduate studies involved creating her own major, weaving her knowledge of the power of artistic expression with a deep study of human development, biomechanical and somatic function, and psychology. Her thesis was a document tracking her work with cancer patients using movement, breathwork and meditation throughout the process of living and healing with this disease. This work inspired her to continue to develop as a choreographer, movement specialist and educator, delving into the connections between our personal histories and our bodies.
Most recently, she received her STOTT Pilates Certification inspiring her to create specialized somatic programming for groups and individuals integrating core strength with her love of kinetic expression. Paula's many years of study and practice in multiple modalities allows her to work with individuals generally interested in greater mind body awareness, as well as those experiencing chronic pain, nerve damage, and cancer recovery, in ways that are specific and relevant to each person.
The ultimate goal is to assist in each person's recognition that their body is a unique expression of who they are, who they have been and who they are becoming. Taking the time and space to create opportunities to drop into, explore and become non- judgmentally curious about being in one's own skin helps to cultivate the knowledge that one can be supportive and supported at all times.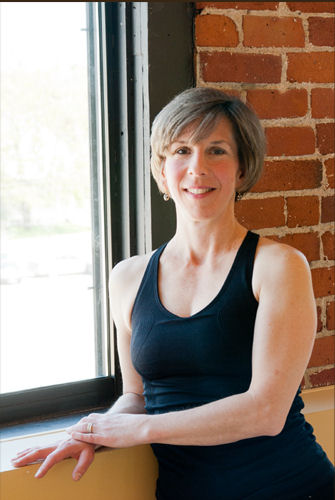 "Whether you are in a post rehabilitative phase from an injury, or looking to supplement an overall fitness program I would recommend working with Paula Aarons. Her knowledge and enthusiasm for unlocking the riddles the body poses is admirable."
- Greg McConahey